Brand Refresh for MCF Tech & MCF Media
Branding
,
Graphic Design
,
Typography
,
MCF Technology Solutions is a full-service Web 2.0 PaaS provider and the largest Intuit QuickBase solution provider focused on solving complex business problems for many of the world's leading companies from the Fortune 50 to Main Street. MCFTech specializes in Enterprise-level solution design and development. The MCF Technology Solutions logo needed to be cleaned up for better balance and symmetry. The original owl logo was symmetrically imbalanced, and applied inconsistently across collateral. This new version uses updated typography (Neue Haas Grotesk). The composition has been balanced on a triangular grid, and is now applied with continuity which extends to the company's various branches (i.e. MCF Media Solutions).
This animation shows the changes which sharpened and centered the precious design.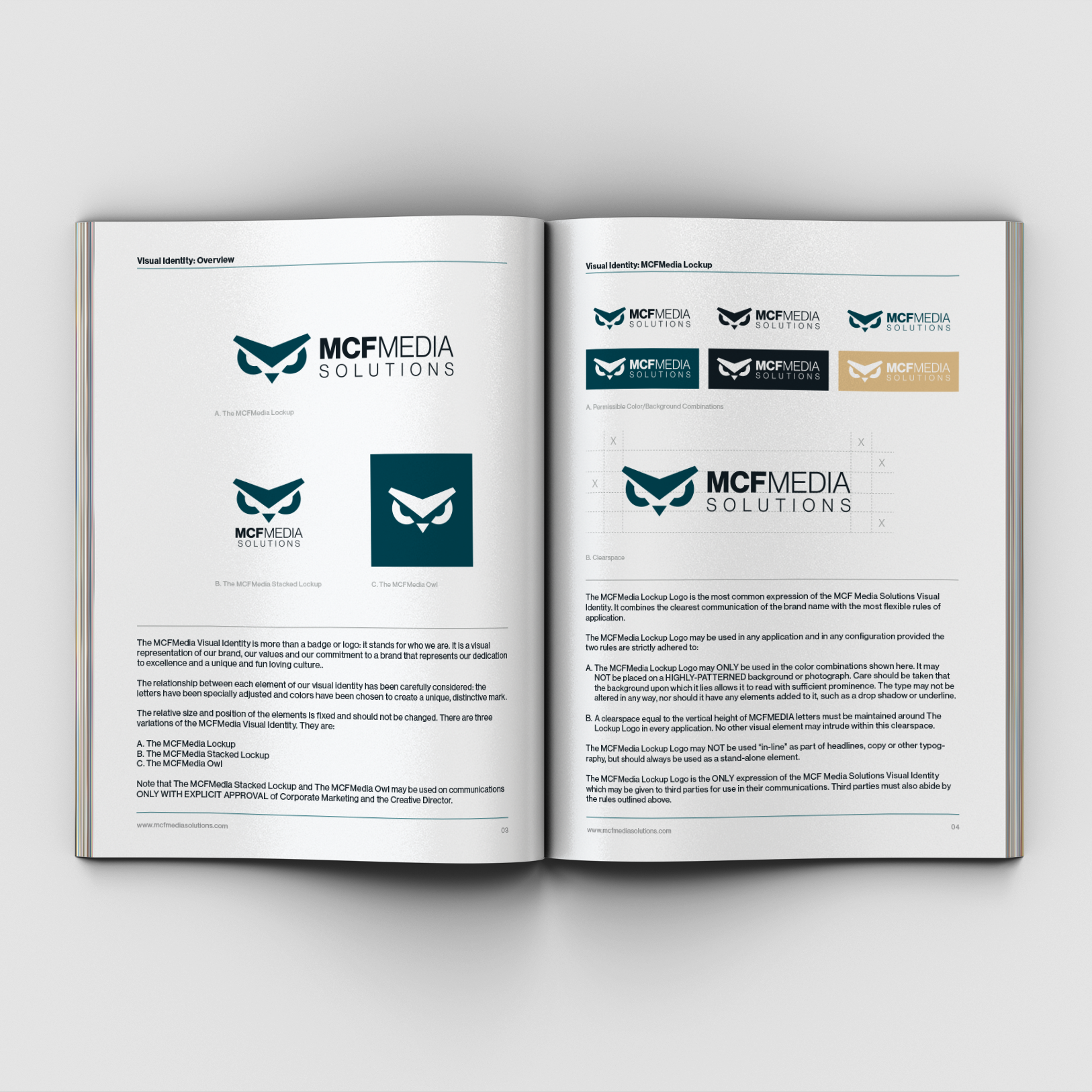 Thorough brand guideline documents were created for each of the MCFF brands.
Each logo is based on the same basic structure with differences signified by color and slight typographic differences.
Stationery, business cards and marketing collateral.
The MCF Media Solutions website was updated to reflect the new branding, with plans to follow through on the other sites.